OneGoat attendance sponsored by ShurSales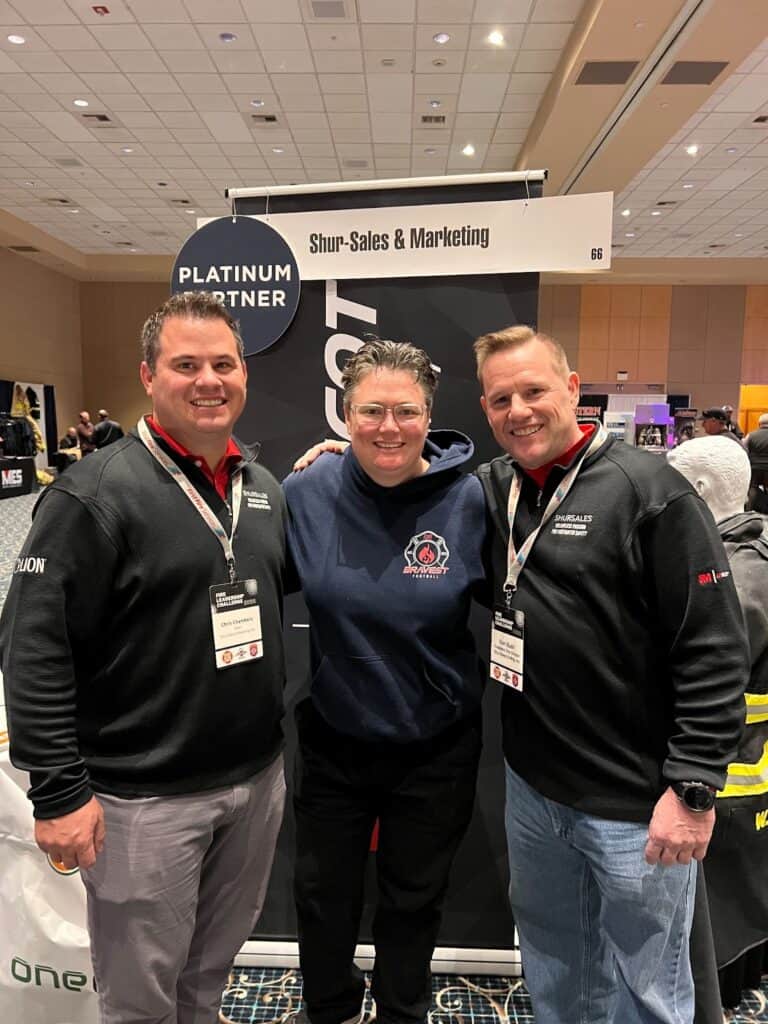 OneGoat Foundation is dedicated to supporting Colorado's first responders with financial assistance when they need it most. We work within an ecosystem of like-minded organizations that support first responders in every way. Shur-Sales and Marketing, Inc has been a OneGoat supporter since our inception. Shur-Sales' focused passion for the safety of firefighters through market leading gear has made them an influential partner in supporting our country's first responders. OneGoat was honored to be their guest under the ShurSales Platinum partner sponsorship for the 2022 Fire Leadership Challenge.  
The Fire Leadership Challenge, held October 18-21 in Keystone, brought together more than 600 attendees, industry vendors, partners, and leaders to address the best in leadership education for firefighters through fire chiefs. The conference featured the IAFC's Officer Development Program and the Fire Marshal Symposium.
The conference presented us with networking opportunities and the opportunity to learn about best practices from peers and an A-List of exhibitors. Even Governor Polis stopped by for a quick message of support for Colorado's firefighters.
OneGoat spread awareness of our mission and the partnerships we share with retreat based Revital Colorado and It's a Calling Foundation to many of the attendees. We look forward to being a part of this conference next year and for many years to come. 
*pictured: ShurSales Marketing's Chris Chambers and Ken Bush with next year's Fire Leadership Challenge 2023 keynote speaker, NYFD Chaplain Ann Kansfield.